The Illusion Of Order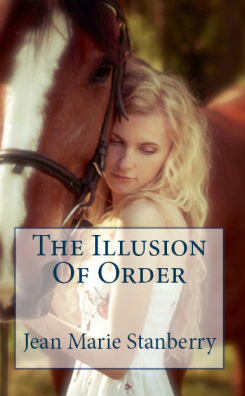 Kingsmuir Press is very excited to announce the release of
The Illusion Of Order.
Though it was released first, it is actually intended to be the second book in Jean's highly anticipated, "Heart Of A Phoenix" series.
The Illusion of Order
was released on September 30, 2013, when publication of Jean's highly controversial novel,
Blood, Sweat and Fears
was held up by our lawyers.
The
The Illusion of Order
is a poignant coming of age story. It follows the life of up and coming professional figure skater, Jenna Bruce. A devastating car accident has turned Jenna's life upside down, her fiancee and best friend perished in the accident and Jenna's career as a professional figure skater was abruptly ended by her extensive injuries. If that wasn't bad enough, a head injury, sustained in the accident, has caused her to lose most of her memory of her life before the accident.
When Jenna attends the prestigious Ascot in London, she attracts the attention of British noble Arthur Sandringham. Will their romance result in a happy ending, or will scandal destroy them?
Available as a paperback at Amazon.com and Barnes and Noble.com and on all major e-readers!
Link:
http://amzn.com/1492274135
---
Laying Low in Hollywood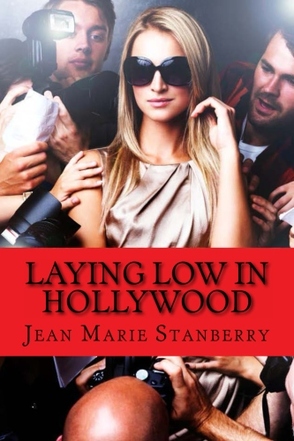 Laying Low In Hollywood
is the story of Lane Jensen, a figure skating coach and choreographer who has just sent her youngest child off to college. Her entire world is turned upside down when her husband of more than twenty years, announces that he wants a divorce. If that wasn't bad enough, it seems as if Lane's client base in Colorado Springs is falling apart as well.
Lane gets the unique opportunity to use her talents on the cast of a new reality TV series, called "Fire on Ice". The premise of the show is to take professional athletes from many different sports and pair them with professional skaters in an attempt to make a pairs figure skating team out of them and ultimately win the competition in the end.
The project sounds like a bit of a disaster, but Lane is anxious to put her past behind her and do something completely out of her comfort zone. This, definitely qualifies. When Lane meets her "team" she is certain her team won't have a snowball's chance in hell to actually win the competition. Her professional athlete is Ron Brannon, a retired football superstar, who's huge body is definitely made for football, but figure skating...not so much. Her luck in the professional skater draw wasn't much better, her professional is Elena Denkova, a tiny Russian skater about ten years past her prime, who speaks only broken English and who's intentions about the whole project are suspect.
To top things off, Lane is finding herself attracted to her gorgeous co-star Ron, who is unfortunately, married. Although Ron's marriage was already on the rocks, the show's producers are unwilling to have their fledgling reality show at the center of an adulterous scandal. Lane and Ron are forced to hide their growing feelings for each other, which is becoming more difficult as the weeks pass by and the cameras are constantly rolling. Will they be able to lay low, amongst all the speculation? Or will their semi secret romance erupt into the biggest scandal Hollywood has seen in some time?
Laying Low In Hollywood
is available at Amazon.com in paperback or Kindle editions.
http://amzn.com/1482395096
http://amzn.to/ZjXXoJ
---